Receiver Packs
For projects requiring an additional receiver, Swift offers the Piksi Multi GNSS Receiver Pack that pairs greatly with the Accessory Pack for successful implementation.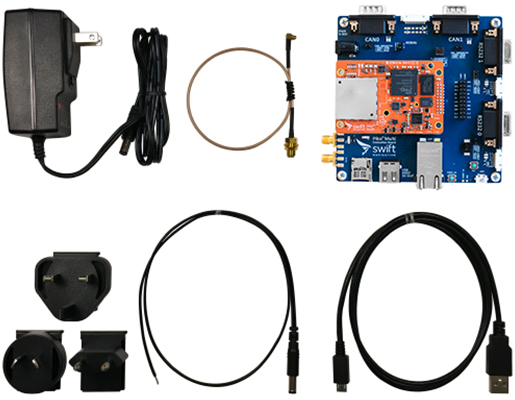 The GNSS Receiver Pack contains one Piksi Multi GNSS Module, one Evaluation Board, a power supply and cables. It pairs greatly with the
Accessory Pack
, which includes helpful cables and connectors.
Special Offer: Includes a 6-month Skylark license in eligible geographies
Detailed product information
$795.00